The first official champions of the Brussel Stephex Masters 2021 have made history. With another win for the home team in the one-star Grand Prix and a Belgian rider in the lead in the two-star GP the list of honor is growing more impressive every day!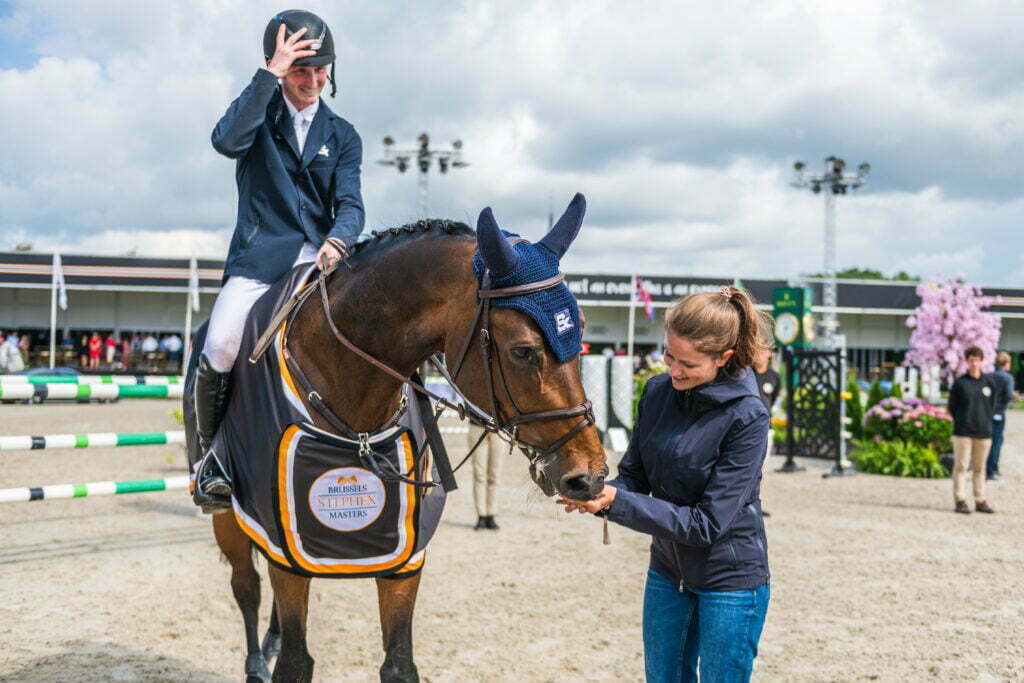 In the CSI1* Baobab Grand Prix the game was on with twelve competitors in the jump-off on the 1.30m class. With excellent efforts to catch the win by Belgian and American riders it looked like the anthem of either of these countries would play in the prize giving.
Exciting until the end it was the last rider to go who made all the difference. Stephex rider Michael Baumgartner made a real point of not just beating the time of Sylvie Morrier (BEL) but beating it by a long shot. The Swiss rider secured the win for the home team with over a second to spare with his mount Halland van de Mispelaere (by Hasali van de Mispelaere).
In the CSI2* Municipality of Meise Grand Prix the jump-off contained only four riders, three of which were Belgian and one American rider. In that order the finale also unfolded and the top three colored completely black, yellow and red with Philippe VanderHasselt and Fenne (by Namelus R) on top.
For all the results on Saturdays Grand Prix, click here.
For all the results on Saturdays Grand Prix, click here.