Horse breeders, stallions, owners and riders with ambition, they are all looking for the best bloodlines.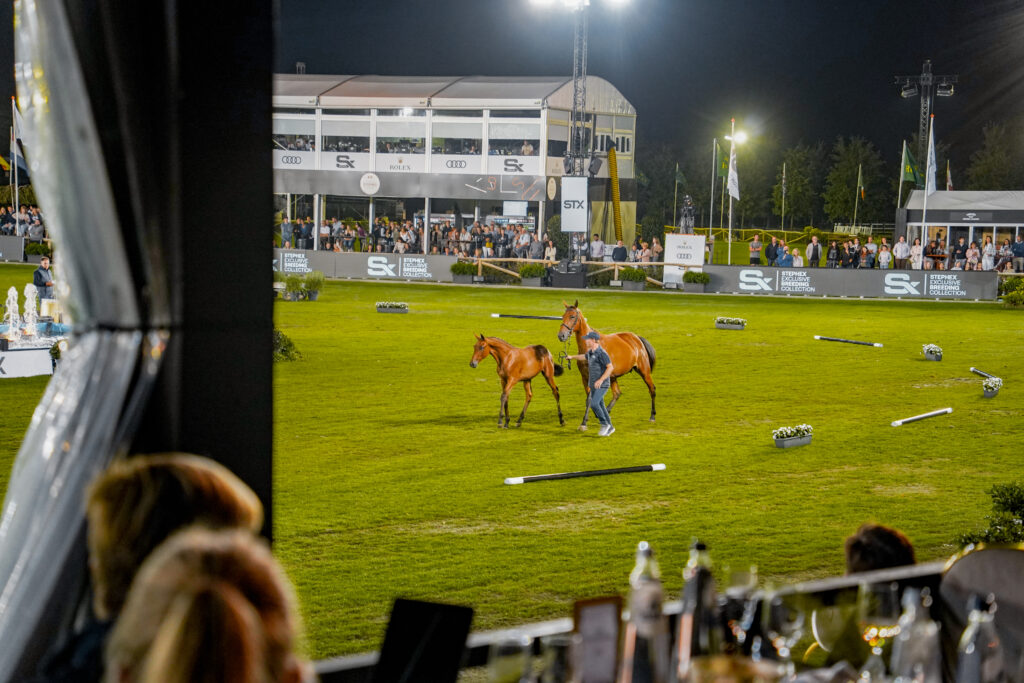 Today, this was made clear once again at the foal auction with which we concluded the day accompanied by a huge audience. From the 14 foals out of the best Stephex sports mares, 13 found a new owner. With an average price of 42.000 euros and the auction's number one, Wentolia Pommex (Chacco-Blue x Kracotte Z – Kannan), moving to France for 70,000 euros, this is a great result.
Remarkable: buyers clearly wanted to be there personally at the Brussels Stephex Masters because almost all foals were bought on site.