From 23rd to 27th August 2023, equestrian excellence takes center stage at the Brussels Stephex Masters. This highly anticipated event not only captivates the international equestrian community, but also mesmerizes those who appreciate its vibrant atmosphere and thrilling experiences.
Join us as we unveil the top 10 reasons why the Brussels Stephex Masters is an unmissable event for all.
1. The Moment You Take in the Event Grounds
As you step into the Brussels Stephex Masters, the outside world fades away, and you find yourself immersed in a serene, peaceful, and enchanting atmosphere. All you have to do is simply enjoy. It's a moment to pause and to indulge in the sheer beauty that surrounds you.
From the carefully planned structures to the meticulously maintained grass arenas, every detail has been thoughtfully considered to ensure that our visitors have an unforgettable experience and that the sport of horse riding is presented in its full glory. Our event grounds provide a seamless blend of functionality and natural allure, offering riders and their magnificent horses the perfect stage to showcase their skills and grace.
2. This Year's Event is Extra Special
This year, the Brussels Stephex Masters brings together the very best of all previous Stephex events. While we may miss Knokke Hippique this year, rest assured that the 2023 Brussels Stephex Masters will more than make up for it.
For the first time ever, the highly anticipated Henders and Hazel Nations Cup, known as one of the most vibrant competitions in the world, will take place in Wolvertem. And it will be held on Friday evening under mesmerizing artificial lighting, adding to the festive atmosphere, excitement, and sheer spectacle of the Nations Cup.
With more riders than ever before and an expanded range of classes, this edition promises unparalleled equestrian action.
You should never tamper with a winning formula, which is why this year the ROLEX Grand Prix presented by AUDI will remain as the grand finale, ensuring the event reaches an unforgettable climax.
In short, we promise to deliver the very best that the show jumping sport has to offer. But that's not all.
3. Shop Till You Drop (x2)
Prepare yourself for an unparalleled shopping experience. We carefully select the most exquisite brands and stunning exhibitors to be part of our Lifestyle Village. Here, you'll discover a captivating blend of art, fashion, history, technology, and more. From iconic Hermès bags and scarves to the latest Audi models, you'll find treasures that will tempt you to bring them home or simply feast your eyes upon their beauty.
We have meticulously designed our Lifestyle Village with beautifully crafted exhibitor booths, spacious walkways, and captivating lighting and decorations for you to enjoy.
But hold on, there's more! Our Lifestyle Village is doubling in size! So prepare to be amazed by our brand new booths, boutiques, and experiences.
4. Get Starstruck! It's a Haven for Celebrity Spotting.
Year after year, the Brussels Stephex Masters welcomes the grandest, most celebrated, and utterly exceptional riders from around the globe. Prepare to be captivated. From their impeccable riding techniques to their seamless connection with their horses, every moment spent watching our Olympic champions and Grand Prix winners in action is a masterclass in itself.
But the excitement doesn't stop there. Of course, our event is also a prime opportunity to spot some of the most mind blowing and athletic horses in the world. Whether it's admiring their impeccable conformation, observing their flawless movements, or marveling at their sheer beauty, being in the presence of these magnificent creatures is a true privilege.
Additionally, our equestrian extravaganza also captivates numerous prominent personalities. You never know whom you might bump into at the event, as it attracts a diverse range of individuals from the equestrian and entertainment worlds. Prepare to be starstruck!
5. Jaw-Dropping Entertainment
Get ready to be blown away. From breathtaking aerial acrobatics to live music that gets your feet tapping, there's something for everyone's taste. Brace yourself for incredible displays of skill and humor from our performers that will have you cheering along with the energetic crowd.
But the fun doesn't stop there. When the sun sets and we wrap up another epic day at the Brussels Stephex Masters, our loyal attendees know that the party is just getting started. Last year, we ended each day with an explosive show. And this year, we're determined to take it to the next level with a dazzling light display. So get ready for even more mind-blowing surprises that will leave you speechless.
6. Expand Your Network in the Equestrian World
If you're looking to connect with professionals, business partners, and influential figures from the world of showjumping, our event is the perfect opportunity. The Brussels Stephex Masters provides a unique environment for networking and building valuable relationships. Here, you'll have the opportunity to rub shoulders with top riders, VIPs, and industry leaders, expanding your professional network and tapping into a wealth of expertise.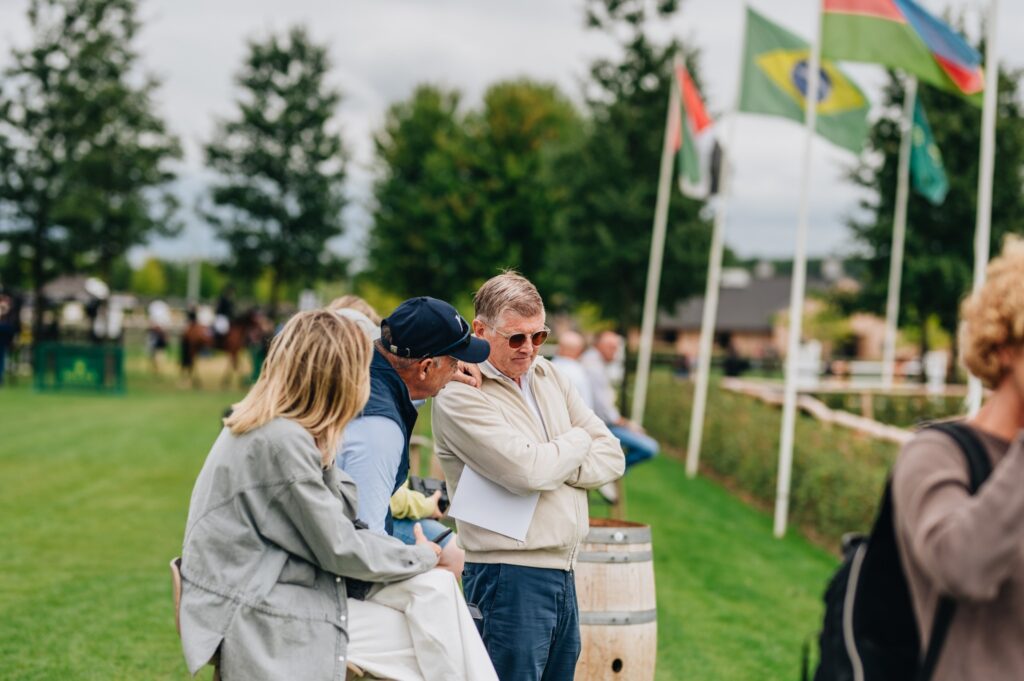 7. Bring the Kids!
No need to worry about finding a sitter for your little ones. On the contrary, they will have an amazing time at the Brussels Stephex Masters.
Our entertainment crew is here to ensure that children have the time of their lives. With an array of exciting activities, surprises and gadgets, they will be captivated from the moment they step foot on the grounds.
In our specially designed kids zone, where they can let their energy run wild, your children will have an absolute blast. We also offer a variety of child-friendly drinks and bites, including delicious snacks and treats that will satisfy even the pickiest eaters.
We aim to create a magical ambiance that enchants people of all ages, especially the little ones. So, bring the kids along and let them be a part of this enchanting event.
8. Indulge in the Ultimate VIP Experience
If you're craving an extraordinary experience, then dive into a lavish VIP treatment, Stephex style. Our VIP packages have gained a reputation for their exclusivity and exceptional offerings. With three distinct packages to choose from, you'll have the opportunity to enjoy the sport up close and personal in the utmost comfort. But that's not all; get ready to be mesmerized by additional entertainment, indulge in first-class meals, drinks, and snacks, mingle with inspiring guests, and receive special attentions. Because sometimes, life is about going the extra mile and embracing the extraordinary. Our VIP arrangements are available for parties of 30 or 40 guests, tables of eight, or even on an individual basis, ensuring a tailored experience that perfectly suits your preferences.
9. + 40,000 Visitors Can't Be Wrong!
Every year, the Brussels Stephex Masters mesmerizes over 40,000 diverse visitors on-site. From passionate equestrian enthusiasts to families seeking an incredible day out, people from all walks of life come together to experience the magic of this extraordinary event.
But the excitement doesn't end there. In addition to the on-site attendees, an equal number of individuals follows the event live, online. The Brussels Stephex Masters has a global reach, captivating people from around the world who can't be there in person but still want to be part of the unforgettable moments.
10. It's For Free!
At the Brussels Stephex Masters, you can enjoy all the excitement and thrills without breaking the bank. That's right, both admission and parking are completely free! We believe that everyone should have the opportunity to experience the magic of this event, regardless of their budget.
So gather your friends and family, and join us for a day filled with equestrian excellence, spectacular shows, and unforgettable moments.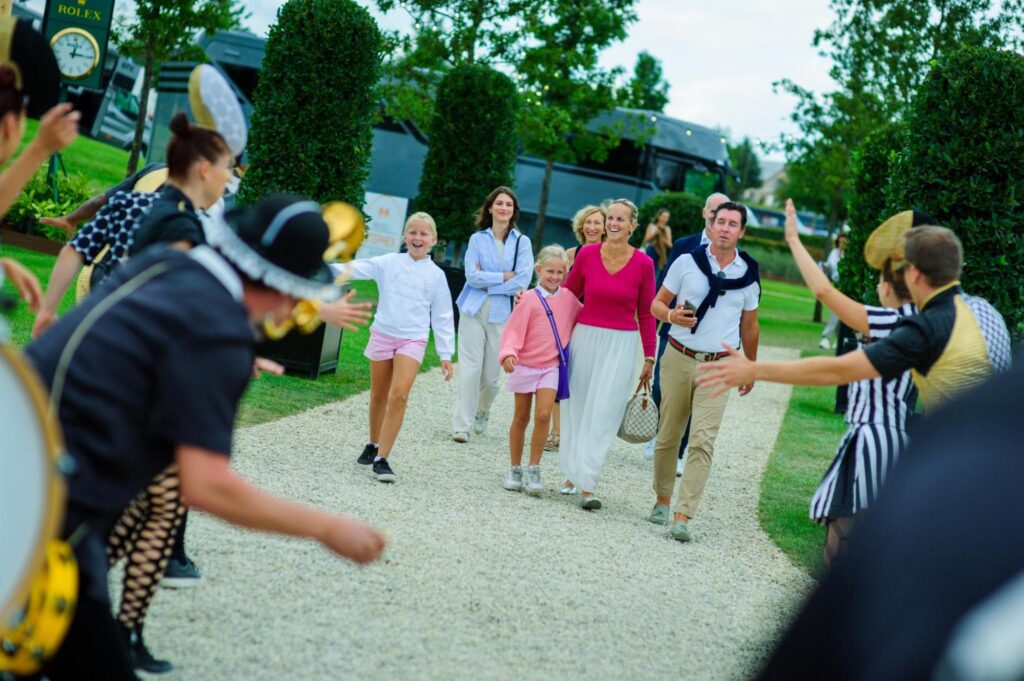 Ready to join us and experience the magic of the Brussels Stephex Masters?
Don't forget to mark 23rd to 27th August 2023 in your calendar. We can't wait to have you with us! In the meantime, stay connected and get into the spirit by following us on Facebook, Instagram, TikTok, and LinkedIn.